How to install disqus comment system on Google blogger. In this tutorial i'll explain how to customize your blogger comment system using disqus.
Before we integrate disqus comment system let's understand what is disqus and how it can improve user engagement.
What is Disqus comment system ?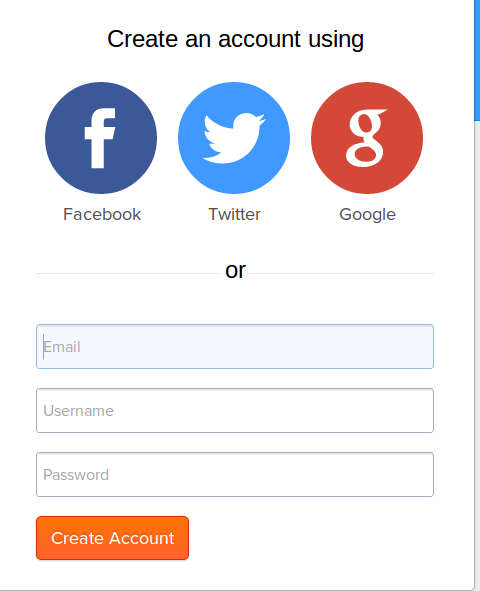 As per disqus website it is a feature rich comment system which is used by many websites and blogs across the world. It provides easy administration,moderation and advanced integration options.

Why you use Disqus comment system on Blogger/Blogspot blog
I try to list some of the best features and advantages of disqus comment sytem.
1. Awesome look and feel . The look and feel of disqus comment system much better than blogger comment system.
2. Multiple replies to single comment. This is one of the best feature provide by disqus as compared to blogger comment.
3. Spam free.
4. Seo friendly.
Deindex Categories and Tags pages of your WordPress blog .
URL rewriting – create seo-friendly urls .
5. You can Share comment easily on various social media such as Facebook, twitter etc.
6. It provides opportunity to earn some buck through the link it displays. You can track your earning in analytics tab on disqus.
7. Awesome comment administration section, where you check, approve and disapprove any comment easily.
Step by step Guide to Install Disqus on blogger/blogspot
1. create your account on disqus. You can also signup through your existing Facebook,Twitter or Google account.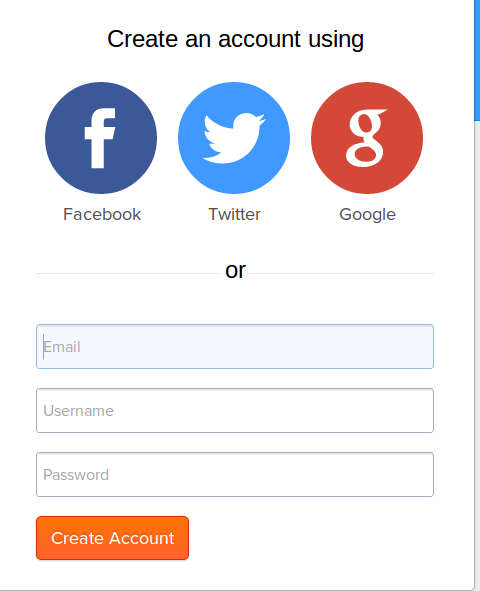 2. Now Once you are done, click on continue link it redirects you to the next page where you choose the platform. Now select blogger.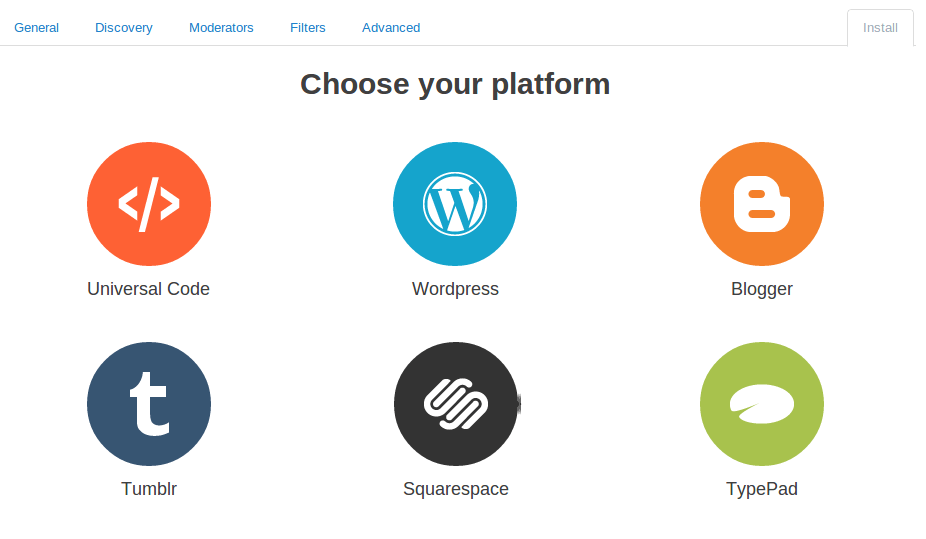 3. You have selected the blogger platform, if you have multiple blogs, then select the blog from which you want to install disqus comment system.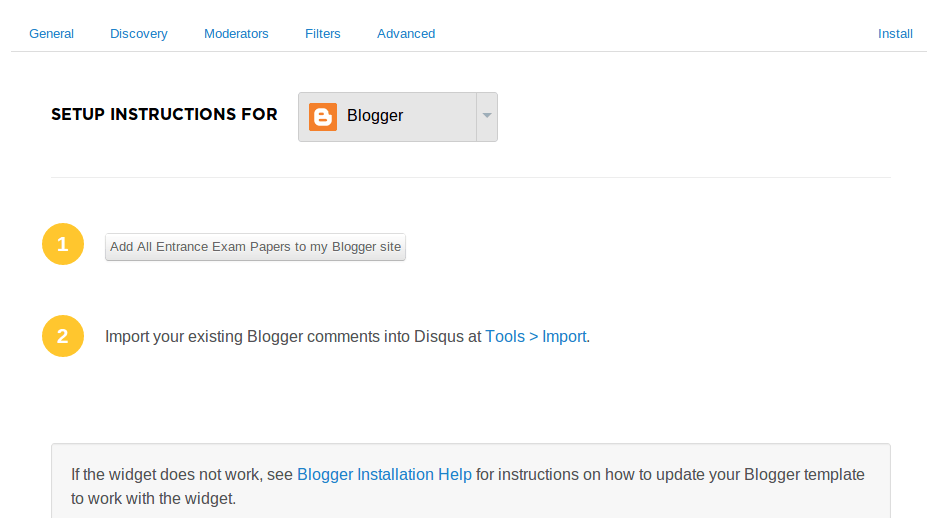 4. In final step Google asks permission to put/install disqus comment on blogspot. Click add widget and you are done. Disqus code placed on your blog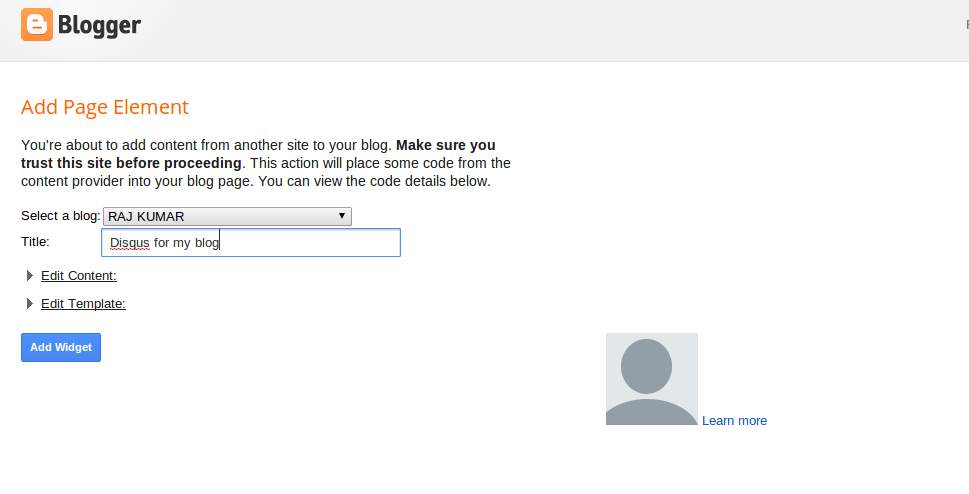 In next disqus tutorial i will discuss how to import your existing comment on disqus , and sync new comment back to your blogger.