Merging and checking diff between files through terminal command is not very comfortable task for everyone. Here are some awesome GUI based visual diff and merge tools for Ubuntu for viewing difference between files and folders.
Visual Diff And Merge Tools For Ubuntu
Meld For Visual Diff And Merge
Meld is a GUI based diff and merge tool which allows you to compare files,directories and merge them. It also supports versioning control tools such as Git,Subversion etc. In Ubuntu you can install meld directly by using Ubuntu software center.
1. Open Ubuntu software centre.
2. Search meld in search box.
3. Click on meld diff viewer tool. Install button appears click on it.
Guiffy Application For Diff And Merge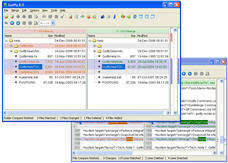 Image taken from Guiffy Website
Guiffy is a Cross-Platform diff and merge tools used for merging and comparing files. It is available for Linux,Unix,Windows and Mac operating system. Guiffy supports syntax highlighting. As compared to Meld it is not open source. Free version of Guiffy is available for 21 days after that you have to purchase this software .
Kdiff3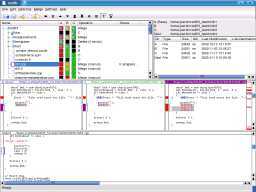 Image taken from official website
Some of the key features of Kdiff3 an open source diff and merge tool
1. It has an excellent diff and merge option i am sure you loved this tool when you start using.
2. An editor for editing and solving the merge conflicts.
3. Supports unicode and KIO on KDE.
Top Ten most useful Linux Terminal Commands
I personally used these three diff and merge tools, if you are using some other tools then you can let us know through your comments.