Google adsense has recently launched it's new 970*90 ad unit and it's name is Large Leaderboard. This new 970*90 ad unit is best for high width websites and blogs.Google adsense has other horizontal add unit such as 728*90,468*15 but this is the most widest one. To use this add unit go to your adsense account and use this.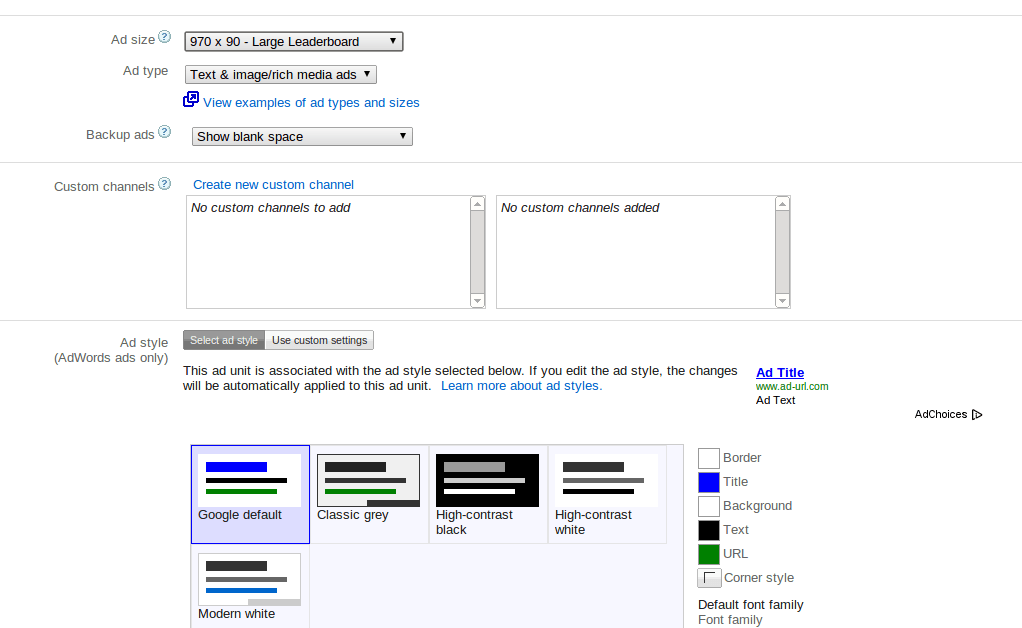 How to generate code for new adsense 970*90 ad unit
1. To generate adsense ad code , login to your account.
2. Choose ad size, there is a variety of adsense size available, for 970*90 ad unit choose this size.
3. Next step is to select ad type , i recommend select text and image/rich media ads.
4. Select ad style and click save and get code.
Now grab the code and paste this code where you want to show the adds in your website.
Ideal Placement for Adsense 970*90 Ad Unit
New adsense 970*90 ad unit is the widest horizontal adsense add. The best place to put this adsense ad unit is either you insert into header or footer section of your website and blog.
Google only allows six adsense ad unit (3 link unit, 3 add unit) is to be placed on your website. So use the add placement wisely to improve earning through adds.
If you are new to adsense, read all the help topics provided by google to guide new publishers.